Board President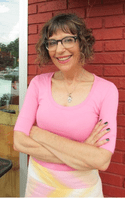 Michele Louzon is the founder, director and board president of Paws on ASD. A Chicago native, she received her BS in Communications from the University of Illinois and an MS in Counseling from Georgia State University. Her speciality is adolescent sexuality and taught sex education in Buncombe County middle schools and Asheville City middle and high school for The Health Adventure. During her time living in Atlanta BC (Before Children) she created and taught a sexulity and emotional wellness education program for Summit Medical Center to be used in Atlanta area schools.
Michele lives in North Asheville with her husband of 30 years Jason Hadley, their three completely insane rescue cats – Wee, Martin and Farley – and the occasional grown son (Jesse 27, Jake 24) when one or the other is in town. In her free time she practices Tae Kwon Do at Asheville Sun Soo where she is a first degree black belt and plays trivia at the Mellow Mushroom.
Board Treasurer
Jason Hadley , BS Mechanical Engineering MBA
Mechanical Engineer, Kimberly Clark
​Board Members-at-Large
​Ellie Bluestone, JD
​Attorney at Law at Bluestone Law, PLLC
Sarah Broberg, Marketing Management
Public Relations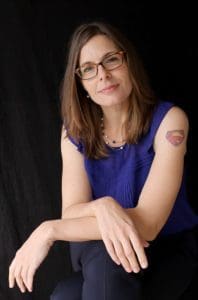 Sarah Broberg has over 15 years of experience providing strategic corporate communications consultancy services to clients in the United States and across the Middle East and North Africa, Europe and the Gulf region. Her award-winning approach to corporate communications has helped pioneer the development of the industry in Egypt and elsewhere.
​Her areas of expertise include integrated corporate communications, strategic advisory, reputation and crisis management and media training. In 2011, she co-instructed a course at the American University in Cairo's School of Business – International Executive Education Institute on the Principles and Practice of Strategic Communication.
Ms. Broberg is the co-founder of A Wing and A Chair non-profit organization that offers creative moral support to children and adults in the hospital through whimsical imagining of standard issue in-patient and out-patient equipment.
She is an active member of the Asheville community, serving as a member of Young Professionals of Asheville, Asheville Area Chamber of Commerce, member of the Development Committee, Friends of the WNC Nature Center, the public member of the Institutional Animal Care and Use Committee for the Department of Veterinary Medical Technology at AB Tech Community College, member of the Advisory Committee, Haw Creek Elementary School and the Redwood Forest Neighborhood liaison to the Coalition of Asheville Neighborhoods (CAN) and founder of the East Asheville Neighborhood Coalition.
Ms. Broberg is a US-accredited consumer loan officer, certified by the American Institute of Banking in 1999. In 2001, she received her diploma in marketing management from the Regional IT Institute (RITI) affiliated with Middlesex University, UK.
Kelly M. Roark
Partner/Operations Manager
LPL Account Executive
Kelly has been a resident of Asheville since 1983. After graduating from Western Carolina University in 1999 she began her career in the financial services industry. As a longtime resident and active member of Asheville and its surrounding communities, Kelly has a vested interest in the continued success of the residents and local businesses who are also her partners, clients, neighbors, family and friends. She works as an advisor with clients and oversees the day to day operations of the firm.
​Susan Maxwell, BA Humanities
Researcher and child advocate for twice exceptional children
Daniel J. Landry, Self-Advocate
​Founder and organizer of Autistics  (sic) United, an umbrella organization supporting several autism-based subgroups.
​Martha Perry, PhD
​Licensed Psychologist with 20 years of experience in child mental health. Currently a solo practitioner with a specialty practice focused on assisting children who have autism spectrum disorder and their families.